One of the most popular things to do with any wild game is to prepare sausages or ground patties. We have everything you need, from electric sausage makers, DIY sausage guides and kits, books on game preparation and recipes, small scale electric meat grinders, big production large scale electric meat grinders, to small and large hand turn, low RPM old fashion grinders (it's more work but the quality has been know for centuries). We also specialize in big game fishing as well. We sell all size chum grinders electric and hand turn. Gain some knowledge on the site, check out our tips for proper field work to be sure your kill turns out the best in the kitchen.
Here at LockitKing.com, you can rely on our experts for product information, custom safety and security solutions, fast price quotes and more. Just give us a call at 1-888-932-4749 and let us prove to you our superior service and support are second to none.
LockitKing.com is a division of the Web Direct Brands group of online retail stores. Our goal at Web Direct Brands is to bring high quality products to your door at the best price available on the web and provide the highest level of customer service anywhere. We accomplish this by assigning a team of associates to research every product we offer to ensure the highest quality and guarantee customer satisfaction and every transaction is handled by one of our customer service professionals from start to finish. At Web Direct Brands, our customer is our number one priority and we want your entire experience to be top notch from the placing of the order to the completion of it.
Strong innovation and deep customer collaboration with dependable products are the core of our competitive advantage.
Most orders are shipped within 1-2 business days via UPS, DHL or Fed Ex. Some items when out of stock in our Florida warehouse will be shipped direct from the manufacturer and will have an approximately 1 week processing time before shipping. With LockitKing.com you can rest assured your transaction is secure. We are part of Web Direct Brands, Inc, a multinational corporation that manages many online stores. Web Direct Brands, Inc, like US Justice Departments, NFL team stores, and Ticketmaster, counts on Verisign and SSL (secure sockets layer) technology to encrypt and secure personal and credit card information.
888-932-4749
Hours of Operation: 9am to 5pm Monday through Friday (Eastern Time)
sales@lockitking.com Outlook users click here
orderstatus@webdirectbrands.com Outlook users click here
Fax: (813) 926-8460
Serving North America, the Caribbean and other international locations. Map to national headquarters click here
officeofthepresident@webdirectbrands.com Outlook users click here

Web Direct Brands, is an iconic American retailer that never sleeps; we have representatives in all parts of the world working hard to bring unique products to the American market. With over 100 lines of specialty products, we have the expertise and distribution capabilities to bring products to the internet. Uncompromising quality is the cornerstone of all Web Direct Brands, Inc. stores and their products. Web Direct Brands had its start in 2001. Operating Internet based retail websites, it owns and runs a growing number of these websites. These websites are governed by the same dedication to customer support and management principles.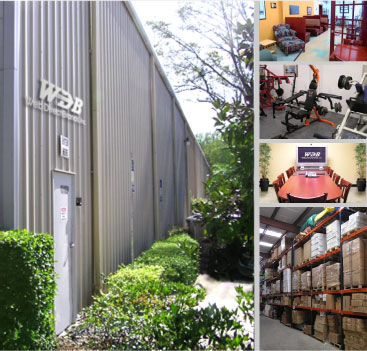 Company headquarters feature...